"Lou Bià" is mainly an organic-oriented farm. We produce and sell fruits and vegetables to local people and visitors.
A remarkable project sponsored by the administration has given local people the opportunity to revaluate their small agricultural activities, creating by example accommodations for visitors and tourists. We've soon created the B&B and the Farm Holidays.
The original family stone house has been recently renewed and now offers four comfortable bedrooms with private bathroom.
The use of natural materials and antique techniques of renovation has contributed not to alter the original structure as well as the warm atmosphere of this old dwelling.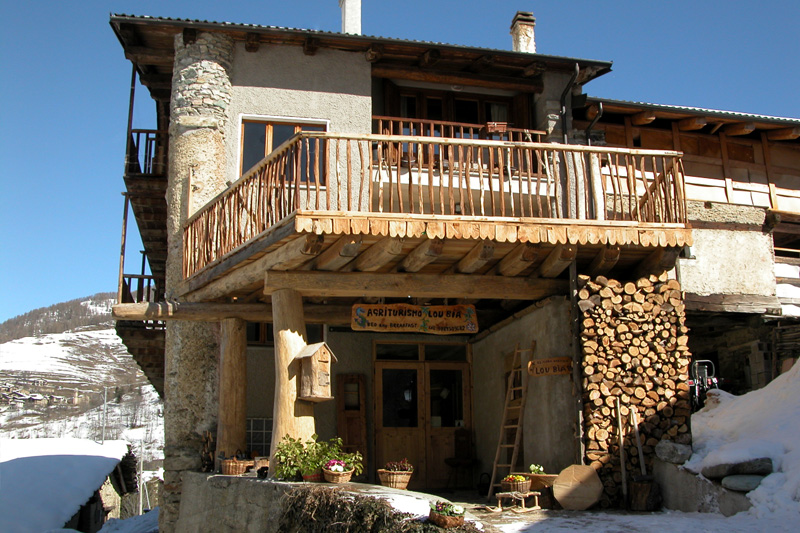 Maira Valley is surrounded by impressive peaks: Chambeyron (3389 mt), Sautron (3166 mt), Rocca La Meya (2831 mt), Castello-Provenzale (2452 mt), Rocca la Marchisa (3072 mt),  Chersogno (3026 mt), Pelvo d'Elva (3064 mt).
This is the perfect environment for sport activities at all levels: climbing, Ski Touring, Cross-country skiing, Trekking, Mountain Bike and a large number of paths for snowshoeing. We are located along the "Occitan walks" and the hiking trail "GTA" (Grande Traversata delle Alpi).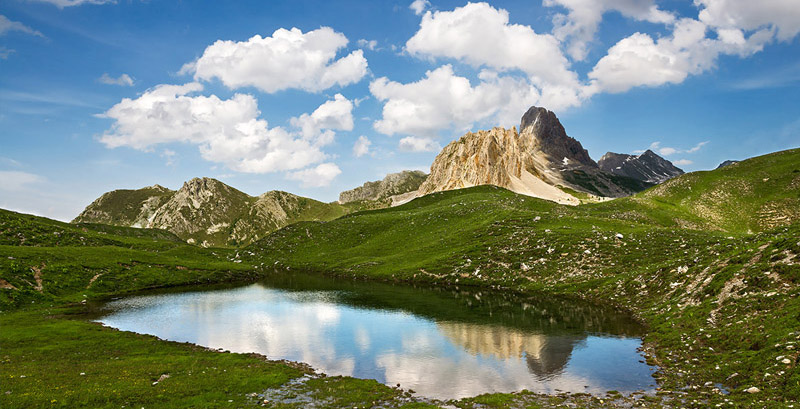 In the Occitan language "Lou Bià" means "rye". For ages, this cereal has been a fundamental resource for the people of Maira Valley.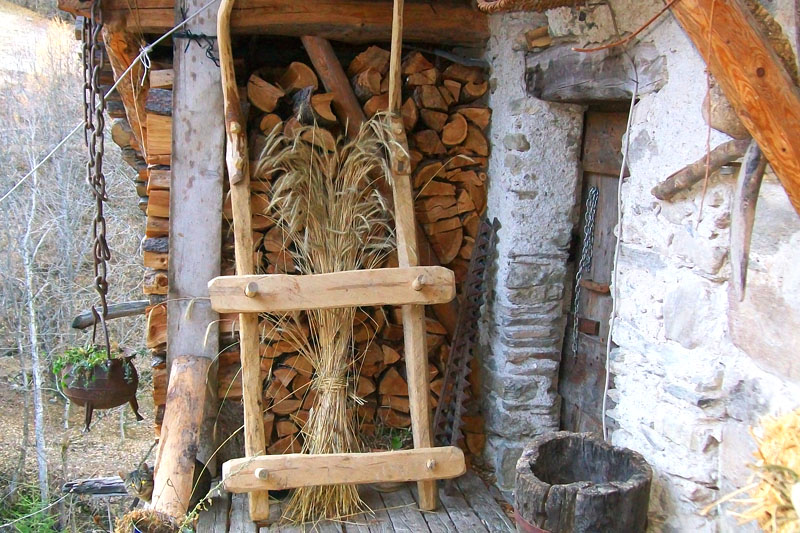 Bringing together people and Nature, renewing the original ties, recovering the manual ability and discovering the natural materials such as wood, stone and plants through some courses with different levels of difficulty is the most important mission of the Farm Holidays.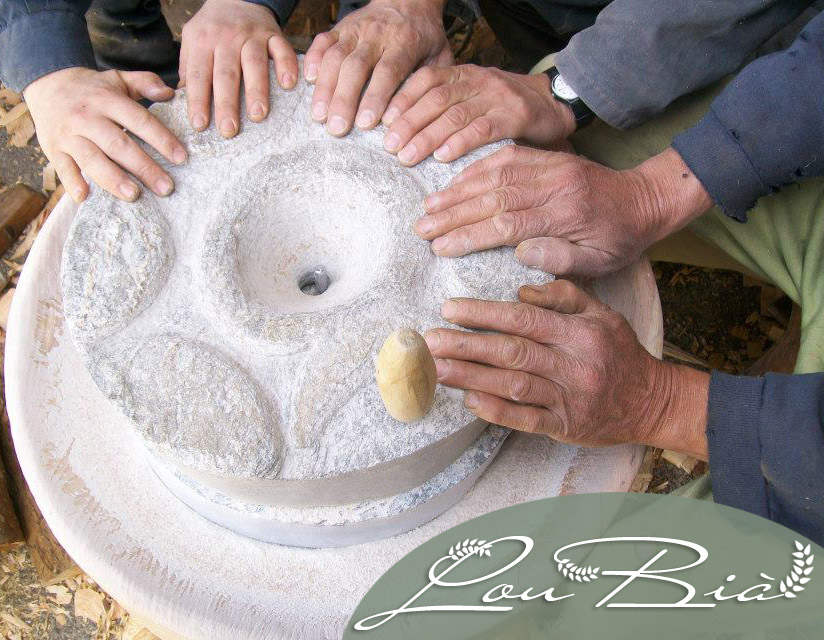 Come, stay with us.
Here, Nature still plays a relevant role in people's lives and influences the daily activities.
So, take a break from your daily routine, walk, meditate, breathe, enjoy the landscape, the fresh air, taste the local specialties, stay alone or take part to our daily activities and workshops, be creative, learn about natural materials and build something with your own hands.